Thank you for the amazing Bit1 2022 Final! We couldn't have asked for a better night.
We're very grateful for everyone who took part in this final – the finalist teams, the audiences live and on Twitch, the jury, the speakers, our host Rikumikko, our lovely sponsors Boom Corp and Metacore and the Tiivistämö staff!
So at this point, you know the drill – we were looking for the best student-made game of 2022.
The Audience Choice Award, and the third and second place of the competition receive gift cards. The winner of the Bit1 title receives a 90-euro gift card per person, mentorship from Jaakko Kemmpainen, an audience from Playstack and they'll be officially awarded at the Finnish Game Awards! Quite impressive, right? So there's a lot on the line. The competition was tough, all the competing games were so amazing!
Finally, our Jury consisting of Juha Huhtakallio, Sonja Ängeslevä, Petri Ikonen, Olesja Marjalaakso and Jaakko Kemppainen made the difficult decision, evaluating the games based on the teams' pitches, game design canvas, trailer and game testing. Here are the results, drumroll please!
3rd place – team Small from Metropolia with Lucy's Dream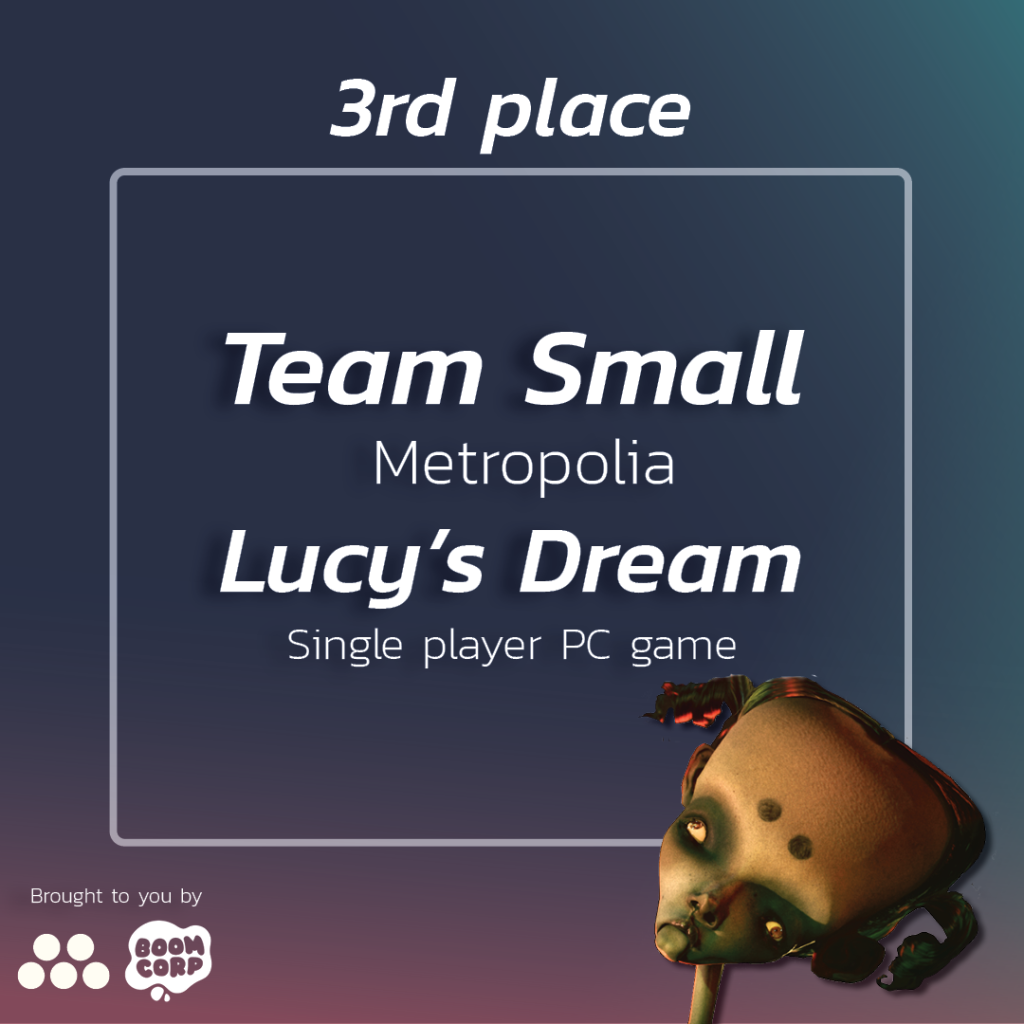 2nd place – Babylocraft from Aalto University with They Are You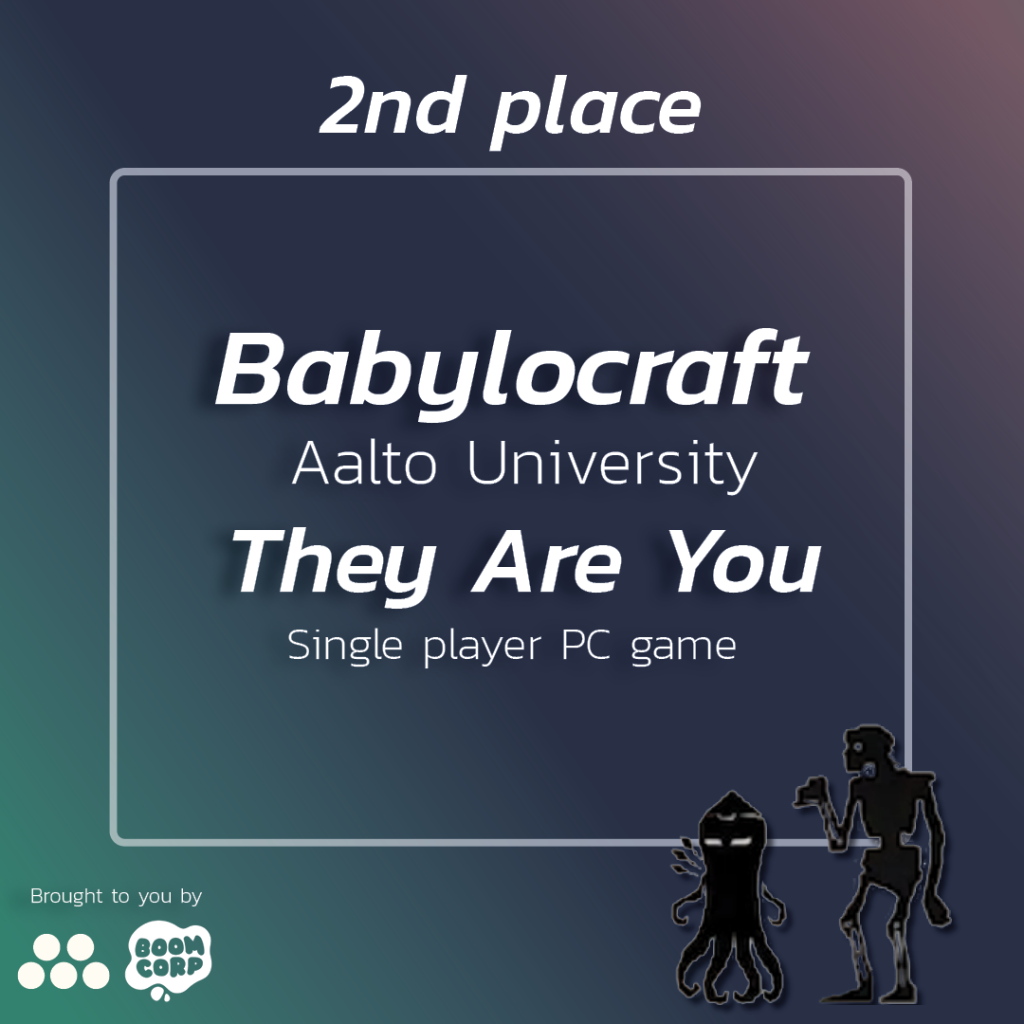 1st place – Normogames from XAMK with The Riflemen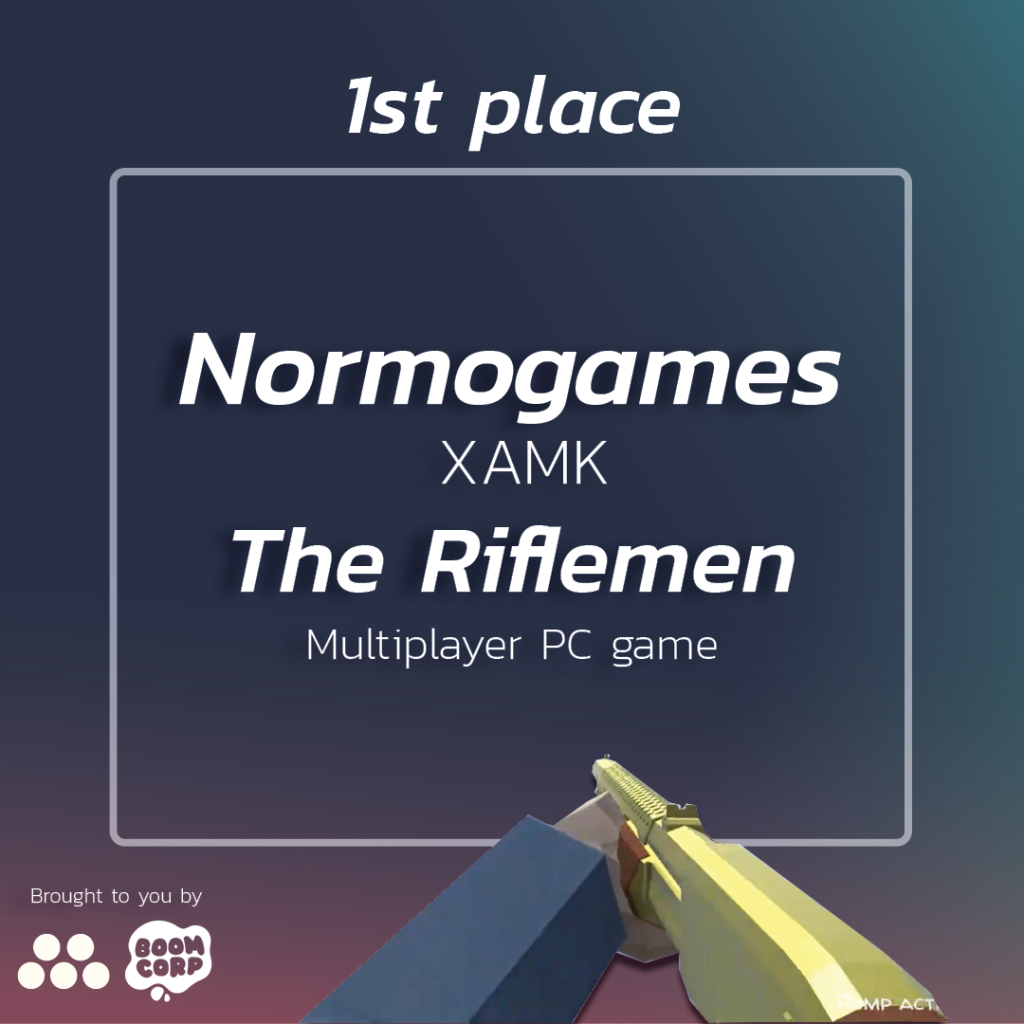 The Audience Choice Award went to team DaTaVi from Kouvola's vocational institute with Project Godspeed. Huge congratulations to all the winners and to every finalist team – thank you for making such amazing games! We'll keep an eye out for you when these games come out, and then we can all enjoy them together!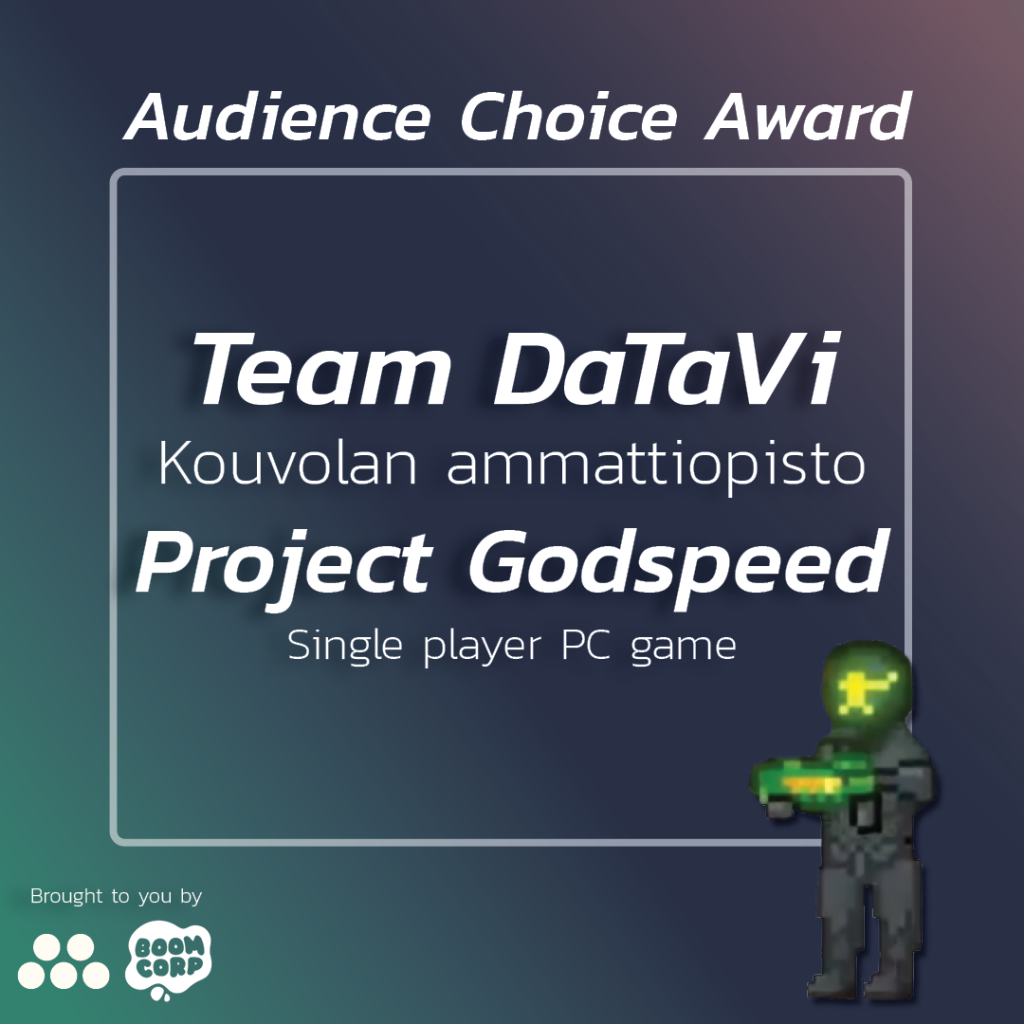 If you missed some of the Bit1 2022 Final, don't worry! You can watch the stream for 14 days on Twitch, and after that on Youtube, you can find us at @helsinkigamescapital on both platforms.
Thank you once again for the memorable final! Hopefully we're seeing you next year, too, as we're raising the bar constantly and growing the Bit1 competition! We'll be back posting for the Finnish Game Awards next week, see you soon!