Bit1 competition is a place where young game developers from all over the country gather together and compete with their own games. Each year jury of game industry professionals will choose one team to win the title of the best student game in Finland! Winning team will receive their trophy at the Finnish Game Awards.
Bit1 was launched as a platform for students to showcase their talent, get professionals' feedback on their work and connect with others. This kind of events offers young game developers place to get mentoring and get in touch with professionals in bit more casual setting. It is also great platform for students to test their idea and help them to launch their game!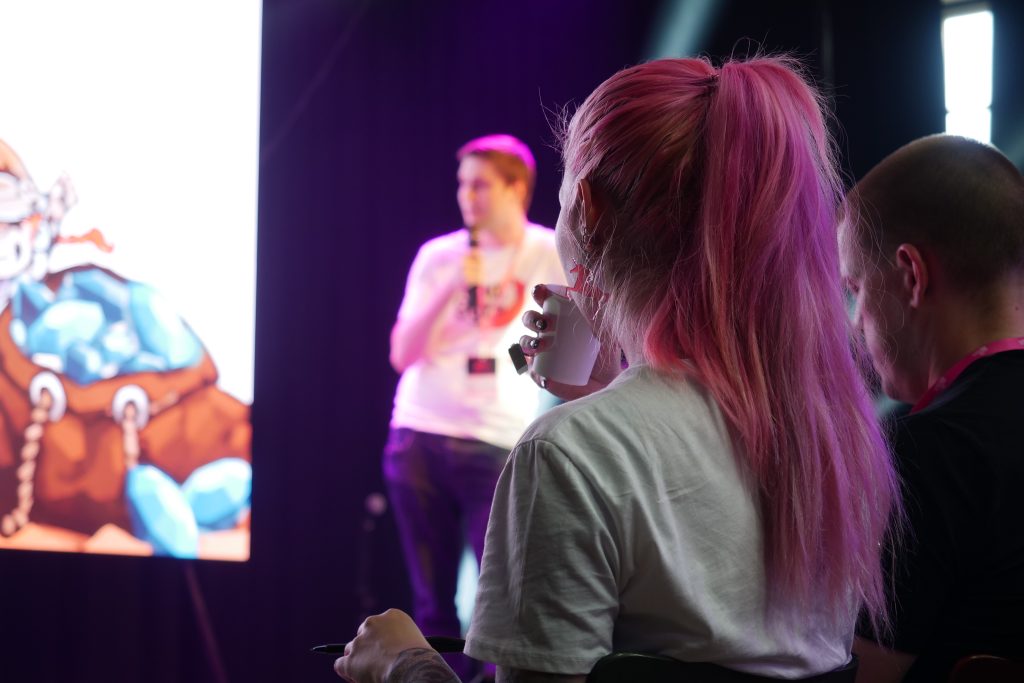 From 2023 Bit1 is organized by Helsinki Games Capital, that supports capital area game industry community, operations and culture. They want to do their part to help new talents and companies to flourish. Bit1 is their way to help future of the game industry get smoother transition to become professional.
Bit1 competition was originally launched as part of the Chips For Game Skills -project (2017-2020), which focused on identifying the needs of the game industry and develop the education on the basis of those needs. The project also aimed at intensifying dialogue and co-operation among employers, educators and students in the field. First Bit1 was organized in spring 2018 at Tampere.