Registration for the Bit1 2022 competition closed on 10.4. We have 28 fantastic competitors and we can't wait to show you what these teams have in store for you. Luckily, you don't have to wait much longer anymore!
We will be streaming each PreBit on Twitch. You can find the Twitch link on our homepage and on our Instagram and Facebook Bit1 event. We will be posting it on Instagram and Facebook each event day to make sure you won't miss it! Anyone interested in joining the PreBit audiences can do so via Twitch, as the live PreBits are primarily for the participants and the jury.
We begin the PreBits in Tampere on 20.4. at 12-15. In the jury we have:
Niko Mäkelä – QA Lead, Traplight
Joanna Lankoski – Producer, Iceflake Studios
Pyry Takkunen – Key Principal, Adjective Animal
Then we have PreBit Helsinki on 21.4. at 12-17. The jury of Helsinki is following:
Elina Arponen – CEO & Co-Founder, Quicksave
Sampo Rask – Principal Character Artist, Remedy
Jussi Loukiainen – CEO & Co-Founder, Platonic Partnership
Last but not least we have Turku on 22.4. At 13-16. Turku's jury will be:
Eeva Vuorinen – CEO & Executive Producer, Punnu Games
Joni Kuusisto – CEO & Co-Founder, Rockodile Games
Vitali Kirpu – Owner, Producer & Game Developer, Kirpu Productions
Quite impressive, right? This jury will not only guide our teams through the PreBits, they will also act as mentors for our finalist teams. These lovely people have the same goal as Bit1 – to provide experience, contacts and opportunities for game students.
We're happy to announce a sponsor for our Bit1 competition – Boom Corp! Boom Corp is a Tampere-based mobile game company. We really appreciate their support as their sponsorship enables us to create the best Bit1 competition possible! Huge thank you to Boom Corp.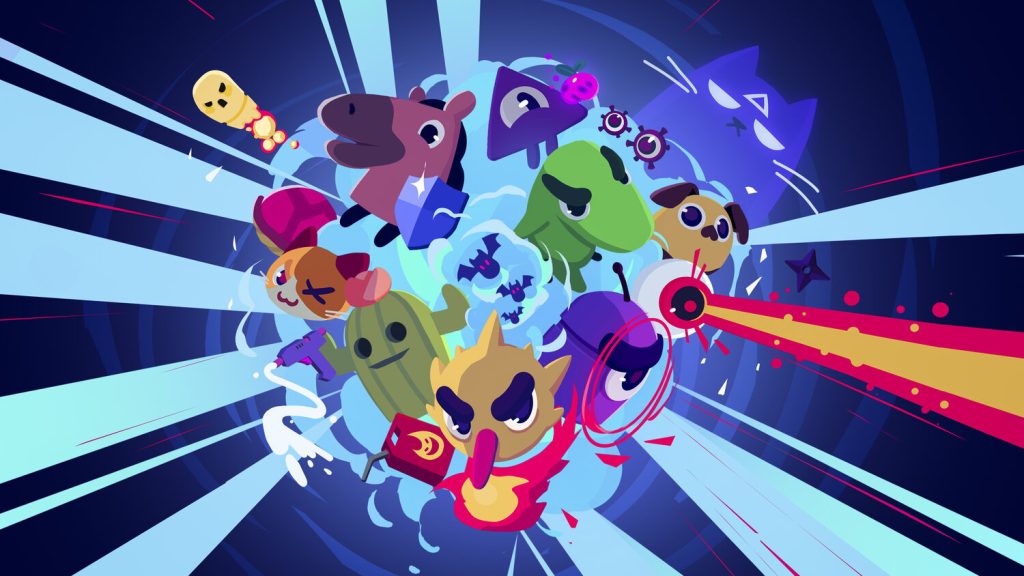 You may have come across the super fun and chaotic mobile game Boom Slingers by Boom Corp. We recommend trying it out, available on Google Play and App Store!
A big thank you to you, our juries, Boom Corp and of course, to our participants!
More information on the PreBits will be posted soon, so stay tuned! See you!