Third place winners of the Bit1 competition, team Period of Play here to tell a bit about our experience in Finnish Game Day and the White Nights conference in Saint Petersburg 27.-29.6.2018!
This was the first time any of us had the opportunity to attend such large-scale events centered around the business side of the gaming industry, and we had a blast! Finnish Game Day 2018 was a great opportunity to network with prominent figures from the Finnish game development scene. Being able to ask professionals for advice on starting your own company or managing first game releases is incredibly valuable. Furthermore, the panel discussions gave insights into how publishers and investors operate and how the trends in the industry are changing.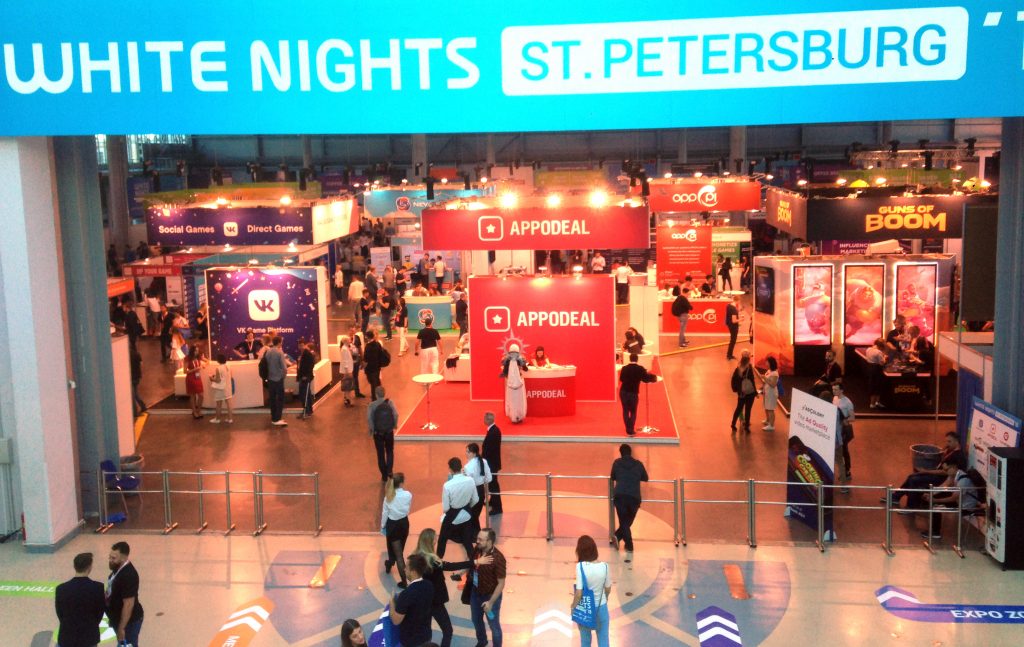 Meanwhile, the White Nights conference was an incredible source of expert feedback on our game from publishers, investors, marketing advisers and game developers alike. The atmosphere felt very welcoming despite the large difference of experience between us and the other conference attendees – we managed to make friends with a few other game developers and even caught some publisher interest!
Overall the whole trip was a great success and will leave a lasting impression on all of us as we continue our journey as a team. Thank you for the opportunity!