From PreBit preliminaries, held in Turku, Helsinki, and Tampere in April 2019, finalists have been selected by judges. From Oulu the game teams were short in numbers and they got directly to the finals, Bit1 competition. This year the level of entries was a good quality and the student teams worked well together.
The finalists for Bit1 competition, to be held in Tampere on 7th and 8th May 2019, are: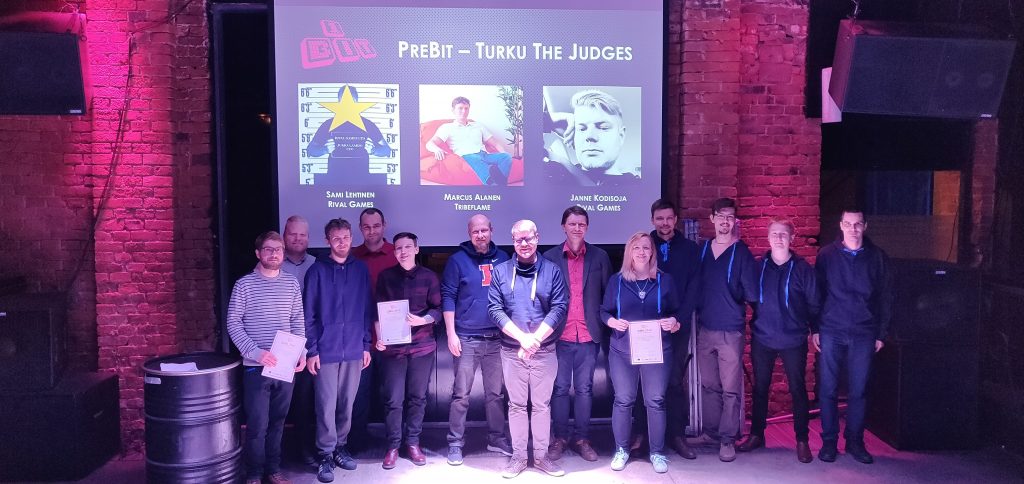 Turku, judged by Sami Lehtinen and Janne Kodisoja (Rival Games), Marcus Alanen (Tribeflame).
Philip Lindberg
Team EvilMatch
Team Vainary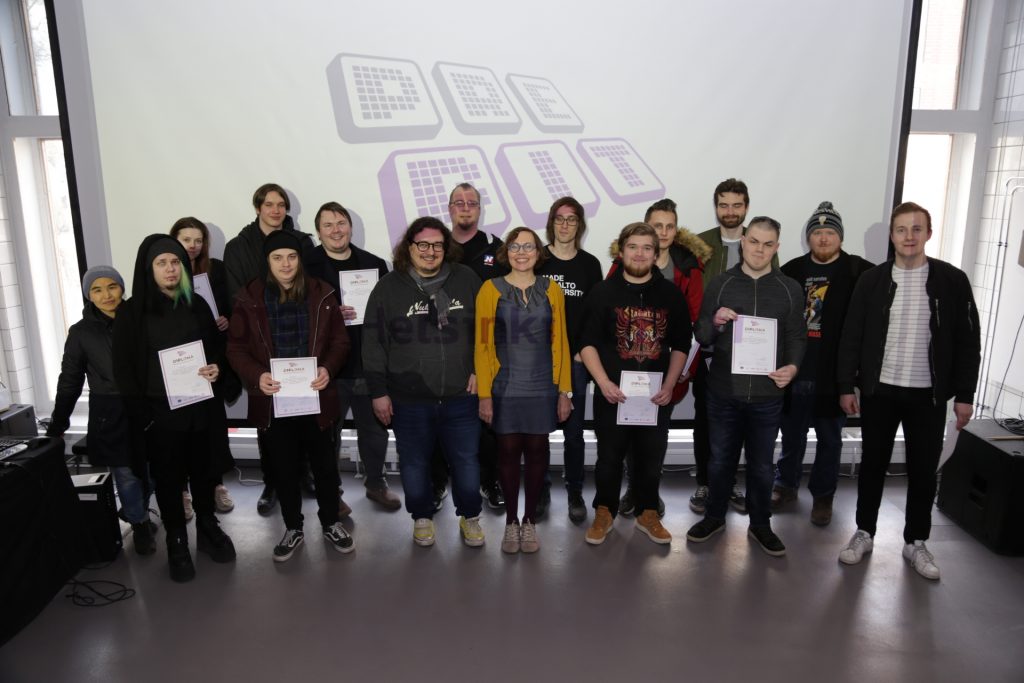 Helsinki, judged by Sami Nurmio (independent consultant, ex-Next Games, Remedy), Pekka Hänninen (Next Games), Sonja Ängeslevä (Zynga), added with Juha Huhtakallio (PlayStack Finland)
Team Plusminus
Team Drio
Team Erden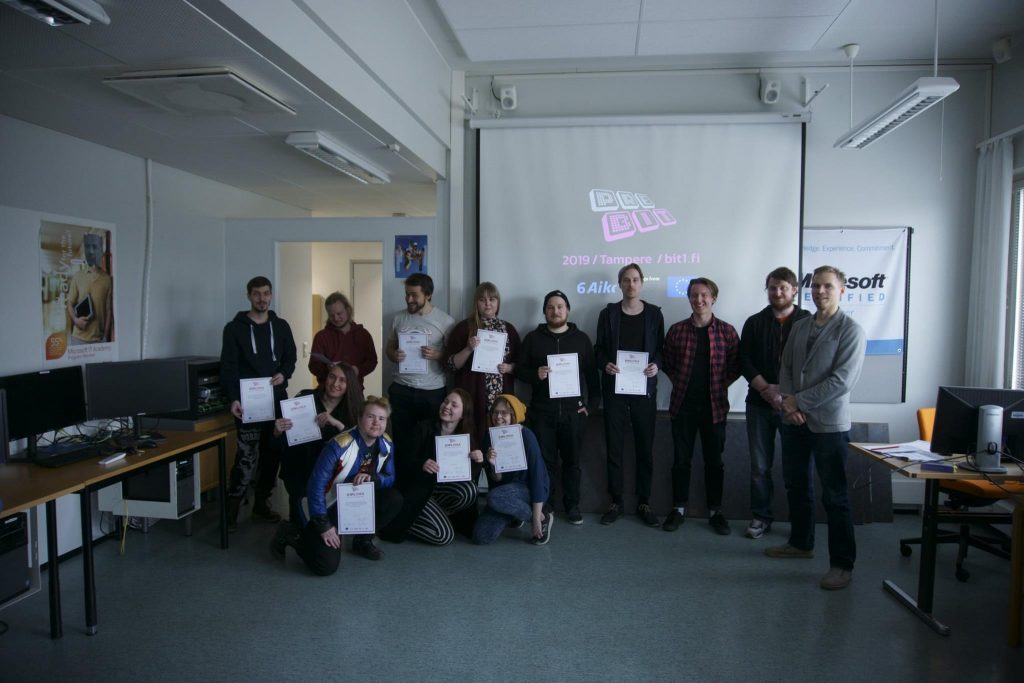 Tampere, judged by Niko Mäkelä (Traplight), Juho Lyytikäinen (Bon games), Teemu Haila (independent consultant, ex-Playraven)
Tsuit-Tsait Games
Wheel, Snipe and Celly
Team Sockman
Oulu
Lost Hoodie
Play Possum
Karva Games

The jury's role is to give feedback
The feedback from the jury is crucial in order to continue the development of each game towards commercial potential. Selected winners do have this potential. The games have different styles but were convincing the judges with playability and development level. Some of the student groups have teamed up and started working just last month, some have been creating their games longer.
In the judges' opinion, the teams pitched this year on various levels. Those who were excellent in pitching had been practicing and could point out the most important features in their game to convince the jury. The rest of the teams must polish their act.
Have you thought about your target markets?
For the teams, entering the competition required also filling out a Game Design Canvas. The aim of this canvas was to help the teams clarify first of all to themselves, to whom they are targeting their game. Each regional jury could see if the canvas had been used as a tool for market research or just a mandatory piece of paper that must be filled out. The question "how did you come up with this player age group segment?" came up more than once from the juries' comments on the pitching.
The most important factor for the jury was, of course, a playable core loop of the game, which was presented and test-played at PreBit events after the pitching sessions. The commercial potential of the game was also an important judging criterion.
For many teams, the jury raised a question if their chosen platform should be considered twice, especially Steam faced criticism. The juries suggested that the teams should keep on developing, not only the game itself but how to present it to the jury and audience.
Live Facebook clips
You can find the Facebook live clips from PreBit events with jury's winner announcements:
Turku
https://www.facebook.com/bit1event/videos/2149527678463277/
Helsinki
https://www.facebook.com/bit1event/videos/309895503024787/
Tampere
https://www.facebook.com/bit1event/videos/409680326249268/